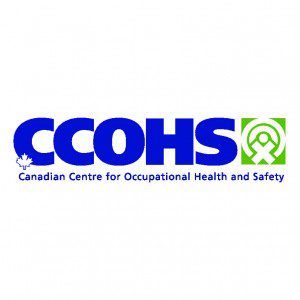 Two experts from the Canadian Centre for Occupational Health and Safety (CCOHS) will be delivering presentations on two very important topics: shift work and its related challenges, and the importance of protecting vulnerable workers from workplace injuries and illnesses.
Event: Occupational Cancer Research Centre (OCRC) and Institute for Work & Health (IWH)- Shiftwork Interventions Symposium
Presentation: Tools and Guidelines for Shift Schedule Rotations
Speaker: Dr. Robert S. Whiting, PhD
Location: 89 Chestnut Conference Centre, Toronto, Ontario
Date: Tuesday, November 6, 2012
Time: 9:30 a.m. – 10: 15 a.m.
This presentation provides a critical path for better shift work design and implementation. As Senior Project Manager, Health and Safety Products and Services at CCOHS, Dr. Whiting will discuss how to evaluate different shift work patterns to address the challenges caused by extended workdays. Dr. Whiting will provide specific examples to help attendees learn how to implement an effective action plan to improve working conditions for shift workers.
Event: Forum North Conference 2012
Presentation: Vulnerable Workers: The Essential Orientation and Training Mix
Speaker: Gerry Culina
Location: Valhalla Inn and Conference Centre, Thunder Bay, Ontario
Date: Wednesday, November 7, 2012
Time: 2:00 p.m. – 3:00 p.m.
Vulnerable workers—young, new, aging and immigrant workers—are disproportionately employed in physically demanding or hazardous jobs. This puts them at higher risk for workplace injuries and illnesses. As Manager, General Health and Safety Services at CCOHS, Gerry Culina's presentation will focus on how to implement a health and safety training and orientation program that at minimum, covers worker health and safety rights and responsibilities, hazard recognition, assessment and control.
For further Information, please contact:
Eleanor Westwood, Manager – Communications
Canadian Centre for Occupational Health and Safety (CCOHS)
(905) 572-2981, Ext. 4408 E-mail: eleanorw@ccohs.ca
www.ccohs.ca/
Ashleigh Blackmore, Communications Officer
Canadian Centre for Occupational Health and Safety (CCOHS)
(905) 572-2981, Ext. 4443 E-mail: ashleigh.blackmore@ccohs.ca
www.ccohs.ca/
Source: Canada News Centre