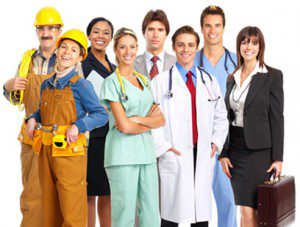 SCIP is a two-part health and safety incentive program for small business that can show you how to reduce your WSIB costs, increase productivity, meet health and safety legislative requirements, and keep your workers safe.
Part One is an introduction to health and safety designed to create awareness of risks in the workplace and an understanding of the legal requirements of a small business under the Workplace Safety and Insurance Act and Occupational Health and Safety Act. Firms that meet the program requirements—participation in classroom training and the creation of a health and safety action plan—are eligible to receive a 5 per cent rebate on their WSIB premiums.
Firms are not eligible to receive rebates for both Part One and Part Two in the same calendar year.
Part Two further enhances health and safety awareness and helps you develop an effective and successful health and safety program that will help you better manage your business risks. Firms can receive up to anadditional 5 per cent rebate in Part Two of SCIP after they participate in four in-class sessions and submit both a health and safety policy and a self-evaluation checklist.
Eligibility
You are eligible to join SCIP if your company:
is registered as a Schedule 1 employer and is in good standing with the WSIB
pays $90,000 or less in WSIB premiums per year
is not part of the Safety Groups Program and has not participated in SCIP in the past.
You may only join Part One of the SCIP program if your company has been registered with the WSIB for 12 months or less.
The program is exclusively for owners and senior managers, because research and experience have shown that commitment and leadership from owners and senior management is essential to developing effective health and safety and return to work programs.
Course material
In Part One, you'll learn how to:
Identify and manage the risks in your workplace to keep you and your employees safe
Comply with the Occupational Health and Safety Act
Comply with obligations to avoid Ministry of Labour orders and fines
Access helpful resources, including your Health and Safety Association, to support your on-going success.
In Part Two, you'll learn how to:
Develop and manage an effective health and safety program
Develop and implement a health and safety action plan and policy
Create a return-to-work program
Reduce injury and illness costs and property losses.
SCIP Training in Northern Ontario
During October and November, IHSA is partnering with the WSIB to offer a series of complimentary SCIP training sessions across Northern Ontario. Upon completion of the program requirements and attendance at all four sessions, you can receive a one-time 5 per cent rebate on your WSIB contributions.
Course will be held at the following locations.
| Location | Date | Time |
| --- | --- | --- |
| Dryden | Oct 1, 18, Nov 1 & 15 | 8:30 am – 12:30 pm |
| Kenora | Oct 10, 17, 24 & Nov 1 | 8:00 am – noon |
| North Bay | Nov 5, 12, 19 & 26 | 9:00 am – 1 pm |
| Sault Ste Marie | Oct 24, Nov 14, Dec 5 & 19 | 8:30 am – 12:30 pm |
| Sudbury | Nov 1, 9, 15 & 30 | 8:30 am – 12:30 pm |
| Thunder Bay | Oct 5, 12, 19 & 26 | 8:30 am – 12:30 pm |
| Timmins | Oct 23, 25, Nov 6 & 8 | 8:30 am – 12:30 pm |
To register or for more info, download the brochure.
---
What others are saying
"I have learned more about health, safety, and business policies during these classes than I have learned in my whole working life – which is in excess of 30 years."
— Margaret Squires,
Truck Town Service
In a recent survey of SCIP attendees, 85% said the workshop met their needs and they were confident they could apply what they had learned. Also, 94% of those surveyed said they would recommend the workshops to other small business owners.
More information
Visit the WSIB website or call/email Carol Divitkos or Helene Martis at:
Source: IHSA