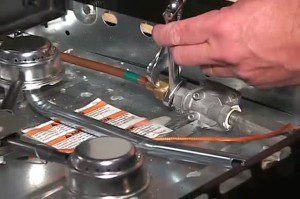 As RV season kicks off, many British Columbians look forward to the smells, sights and sounds of their destination campsite but did you know that what you can't smell, see or hear might kill you?
Most folks know that leaking propane smells like rotten eggs but what does carbon monoxide (CO) smell like? Nothing, that's the problem.
A recreational vehicle is just like having an extension of your home in the great outdoors but before your adventure begins, the BC Safety Authority (BCSA) would like to remind you of some basic gas safety precautions.
Check your propane system:
Connections at propane cylinders should be checked with soapy water, bubbles or froth indicate a leak.
Cylinders must be secured in their mounting brackets, and capped or plugged if not connected to the propane system.
An annual safety check of the propane system by a licenced RV shop is recommended.
Propane smells like rotten eggs. If you think you smell propane in your RV:
Get everyone out of the RV immediately.
Don't smoke, light matches, operate electrical switches, use either cell or telephones, or create any other source of ignition.
Turn your gas off at the main cylinder, if safe to do so and you know how.
Call the area fire department emergency number or 911 from the nearest phone.
Carbon Monoxide (CO) is a colourless, odourless and potentially deadly toxic gas.
Never use portable fuel burning appliances inside your RV (e.g. camp stoves, barbecues, lanterns, catalytic or radiant heaters). Leave these outside.
When using your RV's propane stove or oven, open a vent or window and turn on the range hood fan to let out any possible carbon monoxide and never use stove burners or the RV oven for space heating.
Have everyone leave the RV and get medical attention immediately if an individual shows physical symptoms of carbon monoxide poisoning: headaches, nausea, dizziness, drowsiness, confusion, impaired judgment, lack of physical coordination.
"Ensure your RV has a well-maintained propane system and properly install a CO alarm. A few basic safety checks makes for a worry free trip," says Eric Skehor, provincial gas safety manager for the BC Safety Authority. "We want families to stay safe this summer," says Skehor.
For more information about handling propane properly and RV propane safety please visit: http://www.safetyauthority.ca/safety-information/homeowners/gas.
The British Columbia Safety Authority promotes the safe installation and use of technical equipment. We are a not-for-profit organization. As the Province's delegated authority, we administer safety standards, enforce compliance, issue permits and licenses, educate, and conduct assessments and onsite inspections – particularly in high-risk situations. We continuously advance the standard of safe practices in BC.
For more information visit the BCSA web site at www.safetyauthority.ca.
Sign up to receive an email alert when BC Safety Authority news is released. Go to (http://www.safetyauthority.ca/user/register).
Contact Information
British Columbia Safety Authority
Media Relations
778-396-2164
media@safetyauthority.ca
www.safetyauthority.ca