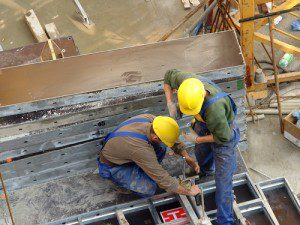 Peter Kiewit tops list of B.C. employers penalized for safety violations.
British Columbia employers who seriously violated health and safety rules on the job site — including incidents that resulted in the deaths of 17 workers — were fined a total of $4.9 million last year by WorkSafeBC.
In all, the provincial work-safety agency handed out 352 penalties to 289 individual employers in 2011, with penalty amounts ranging from $700 to $250,000.
The highest penalty was imposed against Peter Kiewit Infrastructure Co. in connection to the February 2009 death of 24-year-old Samuel Fitzpatrick.
Fitzpatrick was crushed by a large rock that came loose as he was hand drilling a boulder to prepare it for blasting at a worksite near Powell River.
An inspection report made public by WorkSafeBC states the company "committed high-risk violations knowingly, or in reckless disregard" of health and safety obligations.
Kiewit has since appealed the penalty, and the case ( read more … )
Source: Vancouver Sun