Factsheet: Internationally Educated Health Professionals Initiative Projects in Saskatchewan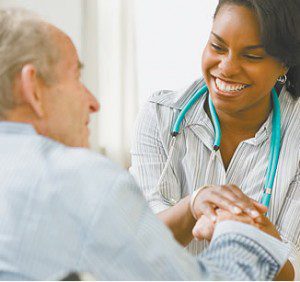 SASKATOON — The Honourable Leona Aglukkaq, Federal Minister of Health, and the Honourable Don McMorris, Saskatchewan Health Minister, today announced funding to help attract, train and retain internationally educated health professionals for the Saskatchewan health workforce.
"Our Government is focused on working with provinces and territories to improve healthcare," said Minister Aglukkaq. "Today's announcement is an example of how we can support the Government of Saskatchewan in their efforts to transform healthcare here in the province."
To help the growing number of internationally educated health professionals, Health Canada is funding two projects aimed to meet the need for health care workers in Saskatchewan.
"We want to do everything we can to attract health care professionals to Saskatchewan and keep them once they're here," Health Minister Don McMorris said. "These projects will help internationally educated health professionals overcome barriers that might otherwise prevent them from working in careers appropriate to their skills and training."
Led by the Saskatoon Health Region, the first project will promote the retention of current and potential future employees by offering the tools and support necessary – such as career planning, skills upgrading and language training – to bridge them into their trained profession.
The five-year project is expected to assist more than 200 employees of Saskatchewan's health regions.
The College of Medicine at the University of Saskatchewan will head the second project which will evaluate a Saskatchewan-based pilot assessment process for international medical graduates (IMGs) who wish to practise medicine in Saskatchewan. A key change in the process involves removing the barriers that previously existed based on IMGs' country of training. Once the new assessment has been evaluated, IMGs from an expanded list of countries will be assessed as long as they meet pre-screening criteria.
Today's announcement affirms the Government of Canada's commitment to facilitate the integration of internationally educated health professionals into the Canadian health workforce.
Source: Government of Canada News Centre