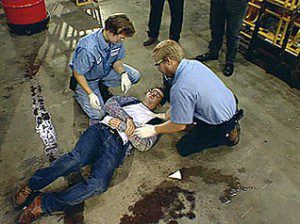 Headlines from Occupational Health and Safety:
Newfoundland meat plant owner charged after worker loses fingers
 – The company failed to ensure proper training & procedures were in place.
Supervisor fined, charges against four others dropped in Ontario farm fatalities
– In a supervisory role, you are equally at risk for fines – not just the company.
Nothing to gain in Saskatchewan gas line explosion inquest: chief coroner
– it's important to note an inquest is only a tool to help provide all the facts, not to place legal blame.
PEI worker injured in crane accident
–  An Occupational Health and Safety spokesman confirmed the incident is under investigation but could not provide further details.
Emergency procedures not taken in Saskatchewan CO poisoning
– The report into the leak at St. Mary's Villa in Humboldt cites six contraventions of Occupational Health and Safety rules.