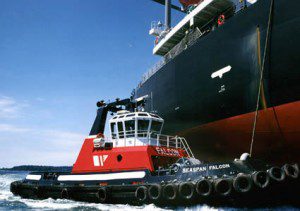 An operational role for a committed professional-Delta, BC
Seaspan Ferries provides daily scheduled sailings that deliver trailers and containers for our trucking and distribution customers and rail cars to or from Vancouver Island.
Focused on making our safety program an effective and integral part of our workplace, you will monitor occupational health and safety compliance, issue permits for high-risk work and investigate accidents and incidents. You'll also coordinate site emergency responses and conduct safety audits and inspections. You will provide safety training as well as contribute to the development of our safety policies and guidelines. In this role, you will coach and facilitate both wider cultural as well as employee behavioural changes around accepting responsibility for personal safety.
Along with a diploma or certificate in occupational health and safety, you have a Level 2 – 3 Occupational First Aid certificate and at least 3 years' related experience in a heavy industrial setting. Experience in the marine, transportation or construction industries would be an asset.
The compensation and benefits package is competitive.
Please submit your résumé together with a covering letter detailing your relevant education and work experience, by December 1, 2011, to: Seaspan, Human Resources Department, 10 Pemberton Avenue, North Vancouver, BC V7P 2R1; email: hr@seaspan.com; fax: 604.984.1615.
While we thank all applicants for their interest, only those selected for an interview will be contacted.
Seaspan is committed to fostering a culture that values diversity and invites applications from all qualified individuals, including those designated under employment equity.