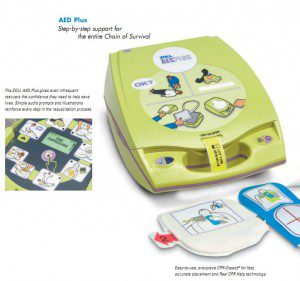 Prime Minister Stephen Harper today announced that the Government of Canada is working with the Heart and Stroke Foundation of Canada (HSFC) to put in place Automated External Defibrillators (AEDs) and related training in community hockey arenas across the country in order to help save lives.
"Our Government is committed to protecting the health and safety of Canadians while encouraging active and healthy lifestyles," said the Prime Minister. "We are proud to work with the Heart and Stroke Foundation of Canada and its partners to provide defibrillators and trained personnel to use them at community arenas across the country."
This initiative will expand the availability of defibrillators for many Canadians, as recreational arenas are a focal point for many communities throughout the country, particularly in rural regions.
Government of Canada support for this four-year initiative – which is being provided through the Public Health Agency of Canada's Automated External Defibrillators program – will allow the HSFC to coordinate the installation of, and training for, defibrillators. This initiative delivers on a commitment made by the Prime Minister in April 2011.
Phase one of the initiative, currently underway, will assess the needs of 3,000 community hockey arenas in Canada and will result in an implementation plan. Phase two, beginning in spring 2013, includes providing the necessary training to attendants and will see the rollout and installation of the defibrillators, according to the plan.
According to the HSFC, up to 40,000 Canadians experience a sudden cardiac arrest each year and, on average, only about 5% of them survive. Access to early cardiopulmonary resuscitation (CPR) and defibrillation could potentially save the lives of thousands of Canadian children and adults each year.
Related: AED's Save Lives