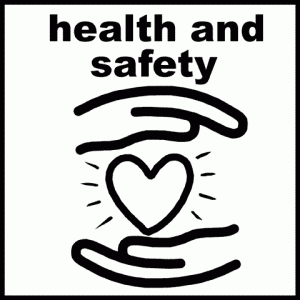 HAMILTON, ON (October 9, 2012) – With just over two weeks to go until its bi-annual conference, the Canadian Centre for Occupational Health and Safety (CCOHS) announces that Federal Minister of Labour, the Honourable Lisa Raitt, will be attending the CCOHS' Forum IV: Better Together, to be held October 29 and 30, 2012, in Halifax, Nova Scotia.
The Forum IV brings together subject experts, workers, employers, and government representatives to share their collective knowledge and experience around the issues of mental health in the workplace, harassment and bullying, healthy workplaces, and the impact of psychosocial work factors on musculoskeletal disorders (MSDs).
"We are pleased to have the Honourable Lisa Raitt join us as a special guest at the upcoming CCOHS Forum," says Steve Horvath, President and CEO at CCOHS. "Mental health, harassment and bullying in the workplace are critical issues, and we look forward to having the Minister kick off this important event."
The Forum IV program features expert presenters; tripartite panel discussions; interactive workshops, networking opportunities; simultaneous French language interpretation and professional certification maintenance points.
The program includes the following presentations:
The Bully, the Bullied, and the Bystander: Breaking the Cycle of Violence in the Workplace – Barbara Coloroso, international bestselling author.
Are Psychosocial Factors Risk Factors for Musculoskeletal Symptoms and Disorders? – Birgitte Blatter, Business Line Manager of 'Healthy, Vital and Safe Work' at TNO in the Netherlands.
How Healthy is Your Workplace When it Comes to Mental Health? – Donna Hardaker, Mental Health Works Specialist, Canadian Mental Health Association York Region Branch.
Bullying at Work: Overcoming Organizational Resistance – Dr. Gary Namie, social psychologist and widely regarded as one of North America's foremost authorities on workplace bullying.
Towards a healthy workplace: Some new thinking about psychosocial issues at work – Kevin Kelloway, Canada Research Chair in Occupational Health Psychology at Saint Mary's University, Halifax, Nova Scotia.
Psychological Health and Safety: An Action Guide for Employers – Merv Gilbert, principal partner at Gilbert Acton Ltd., and Dan Bilsker, Psychologist, Centre for Applied Research in Mental Health & Addiction (Simon Fraser University).
To learn more about the Forum IV, please visit www.ccohs.ca/events/forumIV. Media wishing to schedule an interview with Steve Horvath, the Honourable Lisa Raitt or any of the speakers, may contact media@ccohs.ca
For Further Information, Contact:
Eleanor Westwood, Manager – Communications
Canadian Centre for Occupational Health and Safety (CCOHS)
(905) 572-2981, Ext. 4408    E-mail: eleanorw@ccohs.ca
Ashleigh Blackmore, Communications Officer
Canadian Centre for Occupational Health and Safety (CCOHS)
(905) 572-2981, Ext. 4443    E-mail: ashleigh.blackmore@ccohs.ca
About CCOHS
The Canadian Centre for Occupational Health and Safety (CCOHS), a Canadian federal government agency based in Hamilton, Ontario is Canada's national resource for the advancement of workplace health and safety. CCOHS promotes the total well-being – physical, psychosocial and mental health – of working Canadians by providing information, training, education, management systems and solutions that support health and safety programs and the prevention of injury and illness. CCOHS partners and collaborates with agencies and organizations from Canada and around the world to improve the quality and quantity of resources and programs, as well as expand the breadth of usage of occupational health information to many different segments of society.
Source: Canada News Centre