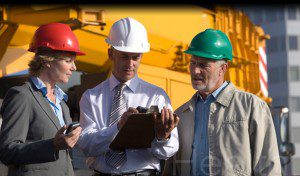 Ottawa, Ontario, October 2, 2012—Today, Canada's Labour Minister, the Honourable Lisa Raitt, presented awards during the Canadian Electricity Association (CEA) Occupational Health and Safety Awards. She took this opportunity to recognize leaders in the sector who take action to ensure safe and secure workplaces.
"It is because of organizations like yours that we are able to say that Canada is a leader in the field of health and safety in the workplace," said Minister Raitt. "Your engagement toward safe workplaces supports our government's commitment to building and sustaining healthy workplaces."
Since 1995, the CEA has hosted an annual award ceremony to publicly recognize accomplishments and formally present the CEA President's Awards of Excellence for Employee Safety and the CEA Lifesaving Awards. These awards recognize the best-performing companies in the field of health and safety in the workplace among its membership, as well as employees who have assisted in a life-saving effort during their everyday work.
"We are committed to working with all levels of governments, employer and employee organizations and experts in the field to promote safe and healthy workplaces across Canada," added Minister Raitt. "Workplaces like yours benefit all Canadians by increasing productivity and encouraging economic growth."
The Labour Program develops, administers and enforces workplace legislation and regulations, such as the Canada Labour Code, which covers industrial relations, health and safety and employment standards for federally regulated workers and employers.
This news release is available in alternative formats on request.
For further information (media only):
Ashley Kelahear
Press Secretary
Office of Minister Raitt
819-953-5646
Media Relations Office
Human Resources and
Skills Development Canada
819-994-5559
Follow us on Twitter
Source: Canada News Centre