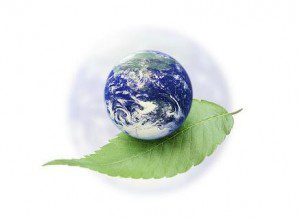 The fatalities came fast. First, a 1,300 kilogram steel wall slipped loose from a crane, smashing into another wall and bringing both down onto 40-year-old Bobby Lee Tohannie and 24-year-old Angel Hernandez. Half a year later, Harvey Englander was struck by the counter-weight for a construction elevator. Then, ironworker Harold Billingsley and electrician Mark Wescoat both fell to their deaths.
It was not until the death of Dustin Tarter, who was killed after getting caught between a crane counter-weight and triggered a strike in June of 2008 by workers at the MGM Mirage's CityCentre project in Las Vegas, Nevada, that the tide of worker fatalities was stemmed.
But even after six deaths on the project in less than a year and a half, when all was said and done, six of the buildings on the project received Leadership in Energy and Environmental Design (LEED) gold certifications — a ranking of environmental sustainability from the United States Green Building Council. It is an endorsement that has confounded health and safety professionals, prompting many to question the meaning of "sustainability."
"Should a building be considered green if multiple injuries, or for that matter, a fatality occurs during its construction, maintenance or use and it can be demonstrated that the injury or fatality was influenced by the absence of recognized safe design and construction methods?" asks an editorial by members of the Washington, D.C.-based National Institute for Occupational Safety and Health (NIOSH), published in the journal Industrial Health in July 2010. It went on to note that studies of LEED (which is also available in Canada and overseen by the Canada Green Building Council) buildings have shown more complex design elements that can be more dangerous than traditional, non-green designs.
The green movement and occupational health and safety efforts have largely operated in their own spheres; only recently has there been a move to create synergy between the two fields. In the past, greening efforts had largely ignored the concept of worker safety and in some extreme cases, made work more dangerous. Consider the substitution of solvent-based paints by water-based varieties, which include the addition of biocides intended to harm living organisms and require the use of personal protective equipment.
"There could be some safety or health hazards that have been created, but not enough information or research is done," says Sylvia Boyce, staff representative of the health and safety department with United Steelworkers Canada in Toronto.
To researchers like John Gambatese, professor of civil and construction engineering at Oregon State University in Corvallis, Oregon, health hazards created by green efforts demonstrate why environmental health and worker health need to be spoken in the same sentence.
"In addition to being good stewards of the environment, we need to be good stewards of our people resources too," says Gambatese, who is also the author of the study Green design and construction: Understanding the effects on construction worker safety and health.
GOING GREEN
ECO Canada, an industry-led human resources organization in Calgary for professionals in the environmental sector, defined the green economy in a 2010 paper as "the aggregate of all activity operating with the primary intention of reducing conventional levels of resource consumption, harmful emissions and minimizing all forms of environmental impact."
A heightened awareness of environmental degradation resulting from industrialization and technological advances has created a push for greater ecological responsibility among corporations and government institutions alike. Across sectors, many industries in Canada have felt the need to modify their work and incorporate some form of "green" technology, materials and practices into their work routines.
Sustainable Development Technology Canada, a not-for-profit, government-funded foundation supporting the development of clean technologies, reported that as of December, 2011, it had invested $560 million into more than 200 projects in the energy exploration, power generation, energy utilization, transportation, agriculture, forestry and waste management industries.
Canada's two largest provinces, British Columbia and Ontario, are trailblazers in their endeavour to create jobs in the green sector. The government of British Columbia noted in June that its $138-per capita investment in the province's green economy is the highest in the country, with Ontario being a distant second at just more than $80 per capita.
Last year, the Ontario government reported that 20,000 jobs were created in the green energy sector as a result of the Green Energy and Green Economy Act, 2009. The act is intended to promote the growth of renewable energy products, encourage energy conservation and create green jobs. That number is expected to reach 50,000 by the end of this year.
Apart from the energy sector, areas like waste management have also seen increases in job growth. In June, a Niagara Falls, Ontario company reported the creation of 30 new jobs by installing new machinery to reduce and recycle waste into phosphoric acid, which can be sold to the fertilizer industry. Out west, a simple act like banning mattresses from landfills in Metro Vancouver created three new recycling companies and 45 new jobs, Human Resources and Skills Development Canada reported in September of 2011.
The need for oversight in environmental efforts is also expanding the green job field. Dave Fennell, senior safety advisor at Imperial Oil Resources and an instructor for the University of Alberta's occupational health and safety program in Edmonton, says that in the last 20 years, Imperial Oil's environmental staff has almost quadrupled.
Fennell recounts that environmental-related jobs were "not very trendy" when he graduated with an environmental degree in 1979. "But today, we can't get enough environmental people."
While the growth of green jobs are positive developments from an economic perspective, what are the repercussions on  worker safety? Do these jobs create new hazards that differ from similar jobs in the non-green sector? What are the preventive measures needed to mitigate these risks and the training required to ensure workers are aware of these dangers?
Leeding the Way
In the construction industry, getting a platinum Leadership in Energy and Environmental Design (LEED) rating for a building is a benchmark for eco-consciousness. The rating is awarded to buildings that have hit at least 80 of 100 base points in the LEED 2009 rating system, which awards points based on sustainable sites, water efficiency, energy and atmosphere, materials and resources and indoor environmental quality.
But when it comes to the safety of LEED buildings versus non-green constructions, researcher John Gambatese, professor of civil and construction engineering at Oregon State University in Corvallis, Oregon, found no statistically significant difference in safety between both types of buildings.
"If you're going to create a LEED or sustainable building, there should be a difference, a positive difference, because safety and health is part of sustainability. It's the social part of sustainability," he stresses. Gambatese says it is hard to accept a green project that has had a worker injury or fatality being given a high rating in recognition of its green design, considering the toll it has taken on its workers.
While there are factors in the ( continue reading … )