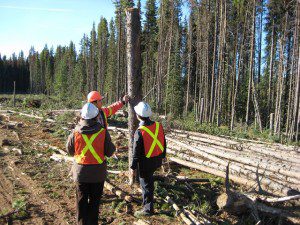 When your company registered for SAFE Companies, either you or an employee of your company attended the Small Employer Occupational Health & Safety Training (SEOHS) 2-day training course. This training made the person who took the course the company's internal 'auditor'. The WorkSafeBC Certificate of Recognition program requires auditors to complete seven (7) hours of refresher training every three years to maintain the quality and currency of their skills and knowledge to be eligible for the WSBC COR rebate.
Refresher training focuses on helping to improve safety management within your company, as well as reviewing the audit submission process and relevant updates.
In order to receive a COR rebate for 2012, your company's auditor is required to complete refresher training by December 31, 2012, if the initial SEOHS course was taken prior to December 31, 2009. This training requirement applies only to your WSBC COR rebate and does not impact your SAFE Companies certification status, providing you submit a successful audit by your due date in 2012.
Completion of one of the following types of refresher training sessions for Small Employers (SEBASE) and Independent Small Employers (ISEBASE) will make you eligible for your 2012 COR rebate:
In-class training
Computer-Based Training
WorkSafeBC has also approved three Council courses as equivalency for refresher training, if one of the following is completed in 2012:
Basic Incident Investigation
Basic Forest Supervisor
Falling Supervisor
To view our training schedule, download an enrolment form or read the FAQ's regarding refresher training, visit our website: www.bcforestsafe.org
Send your completed enrolment forms to the BC Forest Safety Council by:
Fax: (250) 741-1068
Email: training@bcforestsafe.org
Mail: 420 Albert Street, Nanaimo, BC V9R 2V7
If you have any questions, please call us toll-free: 1-877-741-1060 or email: training@bcforestsafe.org
Visit BC Forest Safety Council for more information.