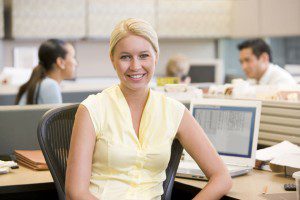 We have made significant progress in addressing workplace factors that impact the physical health and safety of employees; now we need to give similar attention to psychological health. Psychological health concerns have a powerful and expanding impact on the safety, productivity and effectiveness of the workplace.
To provide employers with guidance that includes practical, accessible and actionable recommendations, the Mental Health Commission of Canada-Workforce Advisory Committee has requested the creation of a resource based on a review of the latest scientific evidence and professional practices. Psychological Health and Safety: An Action Guide for Employers is a free online resource that is available to all Canadian employers regardless of size, sector or location. The guide provides logical implementation steps, with emphasis on clear, realistic actions that are consistent with current knowledge and are supportive of the national standard for psychological health and safety.
This presentation by the guide authors will include a brief description of the underlying research and framework, an overview of the contents, and recommendations for application and dissemination. Organizations that implement some of the recommended actions will be encouraged to share their experiences in order to inspire and instruct others.
Merv Gilbert
Dr. Merv Gilbert is a principal partner at Gilbert Acton Ltd., a consulting group providing assessment, training and evaluation services that enable organizations to foster healthy employees and workplace climates. He is a clinical psychologist with over thirty years of experience in direct clinical and leadership roles at regional, provincial and international levels. Dr. Gilbert is also a senior consultant and Adjunct Professor with the Centre for Applied Research in Mental Health and Addictions (CARMHA) a research centre within the Faculty of Health Sciences at Simon Fraser University. Dr. Gilbert has been published in national and international professional journals and has presented at a diverse array of forums on the importance of workplace psychological health issues for individuals and organizations. He has worked for governmental, private and public sector organizations and, most recently, has been developing tools for the Mental Health Commission of Canada.
Dan Bilsker
Dr. Dan Bilsker is a psychologist who consults to the Centre for Applied Research in Mental Health & Addiction (Simon Fraser University) and other organizations. His academic appointments are Adjunct Professor, Faculty of Health Sciences, Simon Fraser University and Clinical Assistant Professor, Faculty of Medicine, University of British Columbia. For the last 15 years, he has directed a project to disseminate supported self-management for mood disorders. Dan is a member of the Knowledge Exchange Centre of the Mental Health Commission of Canada, supporting a project to enhance the capacity of the Canadian mental health system for knowledge exchange, particularly with regard to primary care for depression and workplace mental health.
Length: 60 minutes
System Requirements
After registering you will receive a confirmation email from GoTo Webinar containing instructions on how to join the webinar.
Audio
You do not need a microphone or a telephone to listen to this webinar – just listen to the presentation through your computer's speakers or headphones.
PC-based attendees
Required: Windows® 7, Vista, XP or 2003 Server
Macintosh-based attendees
Required: Mac OS® X 10.5 or newer
If your have any questions regarding the online registration process contact CCOHS Client Services. For more information regarding webinars read About Webinars and/orWebinar FAQs.