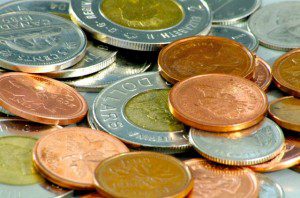 Millions of dollars in coins and a shipment of candy were scattered across an Ontario highway Wednesday following the crash of a Brinks tractor-trailer that seriously injured two people.
Both of the men who were in the Brinks truck were taken to hospital with life-threatening injuries, police said.
The crash happened around 4 a.m. on Highway 11, north of Kirkland Lake in northeastern Ontario, when the truck crossed the centre line and collided with a rock face, said Ontario Provincial Police Const. Marc Depatie.
The crash also caused a number of chain-reaction collisions, but the injuries were minor, he said.
One of the trucks involved in the resulting crashes was carrying candy, he said.
That candy, along with $3 million to $5 million worth of loonies and ( continue reading … )
Source: OHS Canada