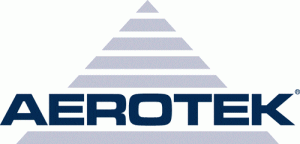 Aerotek is currently looking for an energetic and experienced CSO (Construction Safety Officer) to join their growing Vancouver team and operation. Our client is committed to long term success and longevity of their British Columbia operation by caring and investing in their people. They pride themselves in work with only the best trades in the local Construction Industry.
Duties and Responsibilities:
Constant and thorough review and modification of all of documented Health and Safety Policies and Procedures to ensure compliance with federal, provincial and municipal legislation.
Implementation of new policies and managing the implementations follow up to ensure compliance.
Support the project work by monitoring internal staff and subcontractors, heavily participating in site and job hazard assessments in all work functions of the construction projects. Assist teams in identification and control of potential and existing hazards.
Audit of work performed by personnel to ensure correct and consistent application of WCB policy and procedures. Work with division managers, superintendents to develop incident proof Safe Work Practices for all tasks performed by operations personnel.
Required Skills for CSO (Construction Safety Officer) Job:
3-5+ YEARS OF EXPERIENCE AS A CSO
3+ YEARS OF EXPERIENCE IN THE BUILDING CONSTRUCTION INDUSTRY
COMPLETION OF CSO AND/OR CRSP DESIGNATIONS
About Aerotek:
Join Aerotek. We specialize in the Environmental, Civil, Geotechnical and Construction Management industries. We are one of the largest and fastest growing providers to these industries. Because of our industry-specific focus, expertise, and connections, we can offer you highly desirable positions you might not otherwise know about. From customized training and flexible hiring options to dedicated teams of recruiters working to find you the right opportunity, Aerotek offers all the tools you need achieve to your long-term career goals. Don't put your career in the hands of just anyone. Put it in the hands of a specialist.
We respect your right to privacy. Your personal information is only collected, used and disclosed by Aerotek ULC in accordance with our Privacy Policy. Your personal information is never sold or leased to any external company.
Aerotek ULC is a subsidiary of Aerotek Inc.
Contact Information