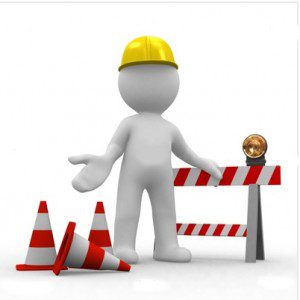 New Brunswick's health and safety authority is considering a demerit system that would give it the legislative authority to levy fines against companies that break the rules, without having to turn to the courts.
Still in the early stages of planning, WorkSafeNB is asking for input from stakeholders, through an online survey, on a system that would see employers paying additional assessments for violating specific sections of the Occupational Health and Safety Act (OHSA) and the regulations that go along with it.
"The legal process can be lengthy, costly, and historically fines have been low. From 2006 to 2010, the average fine issued to employers for [OHSA] violations was $3,200 – much lower than the $250,000 maximum under legislation," says Sharon Tucker, chairperson for WorkSafeNB, in a statement.
The demerit system would give WorkSafeNB another tool in their toolbox to deal with offenders, says Andy Rauska, the board's director of divisional support, and bring New Brunswick more in line with other provinces and territories in Canada.
"It's talking to issues such as the catastrophic results of not being in compliance in certain activities, for example, not wearing fall protection on a roof. Is that a stop-work order, or is that a possibility for a financial fine?" Rauska asks. "What's going to make the change for that employer – to ensure that gets ingrained so the next time someone goes up on a roof they wear their fall protection?"
"We believe we have a good array of tools right now. The question that we've put in front of our stakeholders is: do we need to add to those?" he adds.
The problem with the current system, WorkSafeNB writes in a backgrounder, is that though compliance and stop-work orders can be issued, "once the inciting event has been corrected, the order is lifted with no repercussions for subsequent violations."
The authority tried a demerit system in the past. Approved in June of 2005 and beginning in January of 2006, WorkSafeNB began applying demerits when employers violated one of the ( read full story )