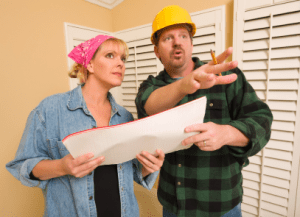 Written by Susan Main
Mike McKenna – executive director of the BC Construction Safety Alliance – gave the thumbs-up to a new app that lets employers and homeowners request clearance letters from WorkSafeBC via smart phone.
"This new app is of real benefit from a construction safety perspective because it allows the purchasers of construction services – like general contractors, business owners undertaking renovations, and residential home owners – to quickly determine if a contractor is registered with WorkSafeBC," said Mike, whose organization serves more than 35,000 BC construction companies with 180,000+ workers.
(edited: See full article at link provided below)
Onus on home owners
Some homeowners don't realize they are considered employers in certain situations when they hire people to work in their home, according to WorkSafeBC. This includes workers doing construction and repairs – along with gardeners, landscapers, nannies, companions, personal caregivers, and domestic workers.
"When you hire people to work in or around your home, always ask them whether they carry their own coverage. If they do, ask for their WorkSafeBC account numbers," reads this information for homeowners at the WorkSafeBC website.
More info about the app's release is available on the WorkSafeBC website – along with this story from the Canadian Safety Reporter: New mobile app offers quick contractor-liability clearance in BC
Source: Speaking of Safety