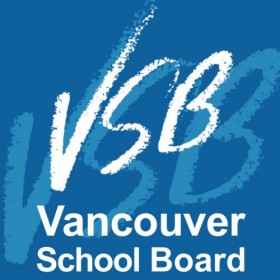 (TEMPORARY POSITION available immediately until further notice)
The Vancouver Board of Education invites applications for Manager of Health & Safety which is a temporary position until further notice.  Located in the lower mainland of British Columbia, we are the second largest School District in the Province, with approximately 109 facility sites.
The Manager of Health & Safety is responsible for supervising the team responsible for workplace health and safety, MSDS Fetch, coordinating Board initiatives, monitoring program effectiveness and ongoing development to meet the needs of a large and complex school district.
The successful candidate should have a Post-Secondary Degree complimented with 5-7 years experience in occupational health and safety in the public sector.  In addition, thorough knowledge of Workers' Compensation Board policies is required.  A designation in Risk Management  Emergency Management and experience with WHMIS would be an asset as well as certification in the Association for Canadian Registered Safety Professionals or Industrial Hygienist.
This position is exempt from union jurisdiction and the salary is currently under review.
Please forward your resume to Lucie Di Girolamo, Human Resources, Vancouver Board of Education, 1580 W. Broadway, Vancouver, BC, V6J 5K8 or via e-mail to 
mgmtjobs@vsb.bc.ca
 quoting competition #
PA120001 by 2012 January 26.  Only those candidates selected for an interview will be contacted.  To all others, thank you for your interest.
Please note:      In accordance with the Criminal Records Review Act, selected candidates not currently employed by the Vancouver Board of Education must pay a $20 fee and sign a release to permit a criminal record review.  Employment with the Vancouver Board of Education is subject to passing this criminal record review.