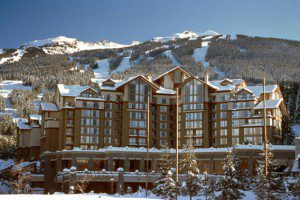 Longtime Whistler hotel maintenance worker and Squamish resident Roberto Suarez died on Saturday (Dec. 17) after falling from a ladder while working at the Westin Resort and Spa.
Suarez, 42, who leaves behind a wife and children aged 12 and 9, was working in one of the hotel rooms at about 10 a.m. when he fell and suffered a head injury, said Staff Sgt. Steve LeClair of the Whistler RCMP. He was taken to the Whistler Health Care Centre and then transported to Lions Gate Hospital in North Vancouver, where he succumbed to his injuries.
"One of the witnesses says the ladder appeared to be about five metres high," LeClair said.
The B.C. Coroners Service and WorkSafe B.C. launched an investigation, which is ongoing. A WorkSafe B.C. spokesperson said it could take "many months" for the investigation to be completed to determine what happened.
Whistler RCMP are assisting in the investigation and interviewing witnesses, LeClair said. The witness who saw him fall has not yet been interviewed. There was a "spotter" with Suarez at the time as ( Read more … )