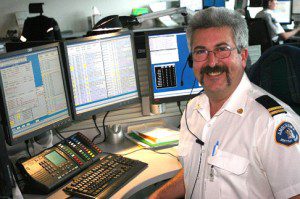 BC Ambulance Service (BCAS) is the largest provider of emergency medical services in Canada and one of the largest in North America. Serving over 4.4 million British Columbians and responding to calls for service across six health authorities, BCAS covers an area of 944,700 square kilometres. BCAS strives to provide timely and high quality emergency medical services by caring for our patients and staff, providing creative solutions for changing health care needs and collaborating with our partners in the health care system and community.
BCAS provides public ambulance service in British Columbia under the authority of the Emergency and Health Services Commission (EHSC). Oversight for the EHSC, including the BCAS, is being transferred to the Provincial Health Services Authority (PHSA).
Regional Safety Advisor
Competition # EB: 12:005
Regular Full-Time
Kamloops,BC
Please see information below on how to apply for this position:
In this role, you work with the Interior Regional Management team and work to develop and implement strategies to reduce workplace incidents; provide leadership in the area of workplace safety to reduce the frequency and severity of workplace claims; conduct investigations, safety inspections and program reviews; and work with joint committees to improve their effectiveness. You will report results to the Management Team and your supervisor. You will provide supervision to your Regional Safety Technician and receive direction and coaching from your supervisor, the Manager, Safety and Prevention who is headquartered inVictoria.
Working with a considerable amount of independence to organize and plan work, you bring to this role a commitment to workplace safety and proven track record of reducing workplace incidents and claims in a large unionized environment. You are recognized as a team player with the ability to take initiative, build relationships with stakeholders, identify issues to solve problems, mentor field supervisors and safety committees, and implement innovative and effective solutions to workplace safety issues.
Your professional development will include a Diploma in Occupational Health and Safety and five years of progressively responsible safety management experience. Not quite finished school yet and really interested in this position? Our organization is committed to supporting you to develop the skills required for you to be successful. During your orientation and training, you will travel toVictoria, provincial headquarters of the Safety Office and work closely with your manager to ensure you have the tools to be successful in this role.
Closing Date: February 8, 2012
Please submit your resume in confidence to:
Please submit your resume in confidence to:
Interior Human Resources, BC Ambulance Service,
1257 Dalhousie Drive
Kamloops, BC  V2C 5Z5
Fax: (250) 371-5232    Phone (250) 828-5840
For more information, please contact:
Peter Yolland, Manager, Safety and Prevention (250) 953-3245