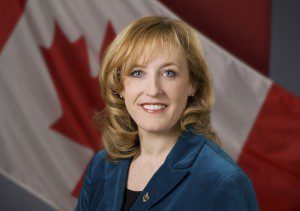 The Honourable Lisa Raitt,Canada's Minister of Labour, today announced the appointment of Mr. David Grundy to the Council of Governors for the Canadian Centre for Occupational Health and Safety, representing theNorthwest Territories for a four-year term, effectiveDecember 15, 2011.
"I am pleased with the appointment of Mr. Grundy," said Minister Raitt. "The Centre will benefit from his extensive experience in workplace safety, his leadership and his management expertise."
Currently, Mr. Grundy is the President and Chief Executive Officer of the Workers' Safety and Compensation Commission of the Northwest Territories (NWT) andNunavut. He also served for more than 20 years with the Royal Canadian Mounted Police. During that time, his duties included working in the management of major crime units and in community policing for the NWT and Nunavut.
He studied at York University where he earned a certificate in Program Management. He also holds two certificates in the field of leadership.
The Canadian Centre for Occupational Health and Safety, located in Hamilton, Ontario, was created in 1978 to promote the fundamental right of Canadians to a healthy and safe working environment. Governed by a tripartite council representing the federal, provincial and territorial governments, as well as employers and workers, the Centre provides Canadians with unbiased and relevant information that supports responsible decision making on health and safety issues in the workplace.
For more information on the Centre, please visit www.ccohs.ca.