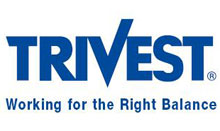 MIAMI, FL – (November 16, 2011) Trivest Partners ("Trivest") today announced the successful completion of its recapitalization of Hazmasters Inc. ("Hazmasters" or the "Company"), a rapidly growing value-added supplier of workplace health and safety products and services. Hazmasters' founders, Randy Myers and Tom Bowen, will continue as owners of the business and lead the Company's daily operations. Hazmasters represents the 9th platform company investment in Trivest Fund IV, a $325 million fund.
Trivest's investment in Hazmasters is the firm's eighth investment in Canada. Trivest has had tremendous success throughout its history investing in Canadian-based companies, such as Herbal Magic and Definitive Technology. Most recently, Trivest exited ATX Networks, an Ontario based provider of cable equipment, in November 2010, which returned nearly 45% of Fund IV's total commitments.
Headquartered in Pickering, Ontario, Hazmasters supplies a broad range of high quality products that are used to ensure employee safety throughout various end markets. Over its 20+ year history, Hazmasters has developed an expertise in safety products that has made the Company an indispensible supply chain partner to its customers. The Company also provides a broad offering of industry leading, value-added services, including equipment repair, site inspection, product training and safety education. With 10 offices across Canada and nearly 200 vendors, Hazmasters' reach and product breadth is unmatched, as evidenced by the Company's more than 2,000 active customers.
Hazmasters' CEO Randy Myers stated, "We have a goal to surpass $100 million in revenue in the next three years. Trivest shares our vision and brings significant experience in taking founder-owned business to the next level, both through organic means and through accretive add-on acquisitions. Trivest truly set themselves apart due to their partnership focus and flexibility in deal structuring. Tom and I are extremely excited about the prospects for Hazmasters for the coming years, and look forward to continuing to provide best-in-class service to our customers across Canada and beyond."
Chip Vandenberg, a Trivest Partner, stated, "We are extremely pleased to be aligning ourselves with Randy, Tom and the whole team at Hazmasters. The Company has built a solid foundation from which to grow and we look forward to continuing to expand Hazmasters' footprint in Canada. Trivest looks forward to a productive partnership with the Hazmasters team.'
About Trivest Partners:
Trivest Partners is a private investment firm that focuses on partnering with founder/family owned businesses in the United States and Canada. Since its founding in 1981, Trivest has completed more than 175 transactions, totalling in excess of $4.5 billion in value. For additional information, please visit www.trivest.com.