Your workplace hazard management tool
CCOHS's exclusive workplace hazard management documents – OSH Essentials™ – provides you with practical information and tools to help recognize, assess, control and evaluate hazards in your workplace. Documents include checklists and guides you can use to review workplace activities, identify potential hazards, learn relevant legislation by key sections, and select from suggested control measures to mitigate workplace risks. All content within OSH Essentials™ is developed by CCOHS' Technical Specialists to help you manage workplace hazards.
Topics include
…more topics to come!
Legislation at your Fingertips
Need access to Canadian legislation for your topic? This OSH Essentials topic comes with a summary and detailed lists of relevant federal, provincial and territorial legislation. The relevant legislation points to specific key sections related to noise exposure in the workplace.
Select from two Legislation options:
Federal plus one jurisdiction of your choice ($20 for 30-day access)
Federal plus all jurisdictions ($25 for 30-day access)
Target Audience
OSH Essentials is an ideal tool for:
Managers
Safety Professionals
Compliance Officers
Emergency Preparedness Staff
Health & Safety Committee Members
Senior Management
About your Access
Your 30 day access period starts immediately after you purchase your Topic(s). You will have Web access for 30 consecutive calendar days.
Minimum Browser Requirements
Microsoft Internet Explorer 7.0 or higher (IE 8 recommended)
Mozilla Firefox 3.0 or higher
Google Chrome 10.0 or higher
Apple Safari 5.0 or higher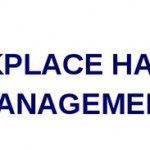 Workplace Hazard Management Resource Material