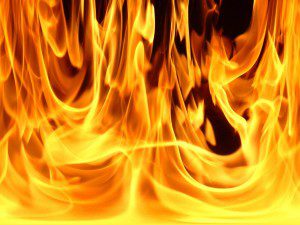 A wood products plant in Meadow Lake, Sask. reopened four days after an early morning fire.
The blaze broke out at about 3 a.m. on Jan. 18, inside a bulk storage facility adjacent to the Meadow Lake oriented strand board plant operated by Vernon, British Columbia-based Tolko Industries Ltd., said a news release from the company. Tolko's emergency team responded immediately and, with assistance from the local fire department, the fire was brought under control within a few hours.
There were no injuries, but an evacuation order was issued after the incident. Even after the scene was cleared by emergency responders, there was still a lot of smoke throughout the mill, the news release said.
"The cause is under investigation, but it has been determined that it is not dust- or explosion-related," said plant manager Parker Snyder. "Clean-up is underway and we are currently reviewing the situation to determine how mill operations will be impacted."
Three days after the incident, Tolko reported that most of the clean-up operations have been completed and the facility was ready to reopen.
"Due to the effective functioning of the facility's fire suppression systems, quick action by our emergency response team and the Meadow Lake Fire Department, there was relatively little damage to the plant and equipment," Snyder explained. "I would also like to express my thanks to all our employees, particularly to our maintenance and operations crew for their tireless efforts in getting us up and running again."
Maritza Reilly, communications co-ordinator with Tolko, confirmed that operations at the facility restarted on Jan. 22, adding that there were 18 people on-site at the time of the accident. Tolko directly employs approximately 150 employees at the mill in Meadow Lake and an associated contractor workforce.
Reilly added that the company will not be ( continue reading … )