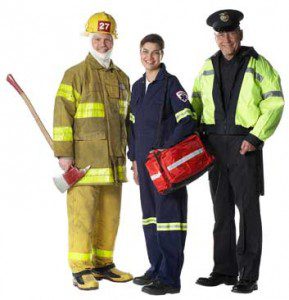 Today the Honourable Vic Toews, Canada's Minister of Public Safety, reaffirmed the Government's commitment to supporting Canada's frontline police officers and making our communities safer during his remarks at the Canadian Association of Chiefs of Police (CACP) annual conference.
"Cooperation and information sharing between and among police forces is essential for helping keep our communities safe. Organizations like the Canadian Association of Chiefs of Police play a key role in facilitating this productive relationship," said Minister Toews. "As the challenges of policing continue to evolve, our Government remains committed to working with law enforcement officials and giving them the legislative and practical tools they need to keep Canadians safe."
Already, the federal government has:
Allocated10 MHz of the 700 MHz bandwidth for the use of emergency responders including police, firefighters and paramedics.
Worked in close cooperation with law enforcement agencies and other partners to help young people avoid contact with the justice system and to crack down on violent crimes.
Partnered with the CACP, in particular, to address drug abuse including co-hosting a national workshop in Vancouver on the illicit use of pharmaceuticals.
Launched the National Action Plan to Combat Human Trafficking, a comprehensive blueprint to guide the Government of Canada's fight against the serious crime of human trafficking.
"Governments, policing organizations and police forces across Canada share a common goal of keeping Canadians and communities safe, while ensuring police services are delivered as efficiently and effectively as possible," said Minister Toews. "In January 2013, Public Safety Canada will follow through on a commitment arising from the January 2012 Federal/Provincial/Territorial meeting of Ministers Responsible for Justice and Public Safety by holding the National Summit on the Economics of Policing."
Information:
Media Relations
Public Safety Canada
613-991-0657
Julie Carmichael
A/ Director of Communications
Office of the Minister of Public Safety
613-991-2865
Source: Canada News Centre