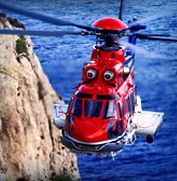 The eighth-annual CHC Safety & Quality Summit is fast approaching and organizers of the aviation safety conference are encouraging prospective participants to take advantage of lower early bird pricing.
The CHC Safety & Quality Summit is an internationally recognized aviation safety conference aimed at improving safety through excellence in human factors. This year the conference will explore the theme, "Improved Safety Culture Through Talent, Training and Trust".
The summit will be held at the exclusive Westin Bayshore Resort & Marina in Vancouver March 26 – 28, 2012. Early registration is open through Dec. 31 at $999 CAD plus tax, a $100 savings off the regular price of $1099 CAD plus tax.
Registration for the summit can be completed online through a link at www.chcsafetyqualitysummit.com .
The CHC Safety & Quality Summit attracts top aviation safety experts from around the globe to share best practices and explore the latest in safety management systems, human factors of safety and creating a safety culture across 40 separate sessions.
CHC hosts this annual, nonprofit summit, which is sponsored by Sikorsky, Agusta, CAE, Sky Track, Contrail and JAS Forwarding.
Registration
About CHC
CHC Helicopter is the world's largest helicopter services company specializing in three main areas of operation:
Transportation to offshore oil and gas platforms
Civilian search-and-rescue services, and
Helicopter maintenance, repair and overhaul.
The company is headquartered in Vancouver, B.C., Canada, and has a fleet of more than 250 aircraft and operates in about 30 countries around the world.
Contacts:
CHC Helicopter
Irina Sakgaev
Applications Manager, Safety & Quality
+1.604.232.7302
summit@chc.ca
CHC Helicopter
Pieter Uni
Communications Specialist
+1.604.232.8273
communications@chc.ca