Job Description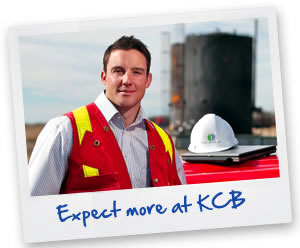 Klohn Crippen Berger Ltd. (KCB) requires a Senior Health & Safety Advisor with proven experience managing, developing and implementing company-wide strategic health and safety management programs and services.   Based in Vancouver, B.C.,  this position reports to KCB's Vice President, Technical.
Duties will include:
Continuous improvement of KCB's Health & Safety programs worldwide
Providing guidance to KCB employees on safety policies and procedures
Mentoring  Health & Safety Coordinators in various locations
Working with Project Managers to define the health & safety details required for proposal submissions
Supporting and working with Project Managers in preparation and review of KCB or Contractor submissions of specific site/project health & safety plans, safety manuals and guidelines for projects
Continuous development of an in-house internationally recognized standard Health and Safety program
Monitoring compliance with our Health and Safety System, our clients' safety processes as well as provincially legislated safety regulations
Ensuring that KCB's health & safety policies and manuals conform with specific location and client regulatory requirements
Developing, monitoring and reviewing of internal project processes
Review of safety aspects on job sites, hazard assessments, safety records and incident reports
Ensuring proper investigation and documentation of near misses, accidents and incidents
Ensuring incident reports are completed in a timely fashion
Conducting safety audits, reviews and inspections
Coordinating/facilitating safety education and training for employees
Maintaining and reporting safety records
Tracking training activities/collecting program completion certificates and records for employee files
Administrative activities as appropriate
Desired Skills & Experience
The ideal candidate will have:
Minimum 10 years experience in Health & Safety
Professional certification or training in Occupational Health and Safety, supplemented by a Canadian Registered Safety Professional (CRSP) designation
Excellent understanding of Provincial OH & S Act and COR Certification
Exceptional people and presentation skills
Strong oral and written communication skills
Experience with project management activities
Ability to work with a multi-disciplinary team of professionals
Experience working in a consulting engineering firm
Spanish speaking ability a definite asset
Company Description
KCB is a multi-disciplinary consulting firm providing engineering and environmental services in the mining, hydropower, environmental, transportation, geotechnical, oil & gas, and water resources sectors. We offer a full range of services from our offices in Canada, Australia and Peru. Klohn Crippen Berger is a member of the Louis Berger Group, a leading international consulting firm with more than 80 offices worldwide. KCB was recently named one of Canada's 50 Best Managed Companies.
We are committed to employment equity and encourage applications from all qualified career seekers. We offer salaries commensurate with experience and an attractive flexible benefits package designed to suit your individual needs.
If you're interested in this position, please apply via our website:  www.klohnjobs.com, job number 867-C11.
We thank all candidates for applying; however only short-listed candidates will be contacted.
Additional Information
Posted:

November 25, 2011

Type:

Full-time

Experience:

Mid-Senior level

Functions:

Administrative 

Industries:

Mining & Metals, Civil Engineering 

Employer Job ID:

867-C11

Job ID:

2223739