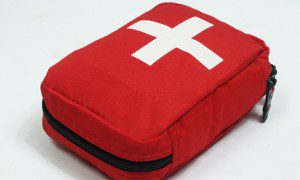 A coroner's jury has recommended that all Vancouver police officers be trained and equipped to provide first aid, as well as complete a crisis-intervention course.
The jury made five recommendations following a three-day inquest looking into the death of 58-year-old Michael Vann Hubbard, who was shot by a Vancouver police officer during a confrontation in the 500-block Homer Street on March 20, 2009.
Const. Celia Tisdall and her partner, Const. Estilize Wicks, were investigating a theft from an automobile when they saw Hubbard rummaging through his black backpack. The bag resembled one that had been stolen.
While Tisdall and Wicks dealt with Hubbard, who was homeless and suffered from schizophrenia, he pulled out a utility knife with the blade extended. He ignored commands to put down the knife and moved toward the retreating officers, who had their guns drawn.
Wicks shot Hubbard, who died at the scene from a gunshot wound to the abdomen.
Const. Jewel Hunter testified at the inquest that she administered CPR when she could no longer detect Hubbard's pulse. She said she knew basic first aid from her time as a corrections officer and from swimming lessons — she had not received training as a police officer.
Vancouver police Sgt. Clive Milligan, a use-of-force trainer, testified at the inquest that when he joined the VPD 24 years ago first aid was a requirement, but over the years it was abandoned because of the proximity of fire and ambulance in the downtown area.
The jury recommended that basic first aid be a hiring requirement for the Vancouver Police Department and that skills be maintained for each and every member. Another recommendation was to have a basic emergency first aid kit in each police vehicle.
The jury also said that once a scene is ( Read more . . . )