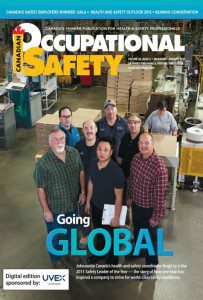 Alberta courts sent a strong message in 2011 that workplace health and safety must not be compromised. The penalty total of more than $3.4 million is the second highest ever, doubling the $1.7 million collected in 2010.
"My first choice is to have no workplace injuries or fatalities, no charges, and no convictions" said Dave Hancock, Minister of Human Services. "However, when the law is broken, we need to send strong messages that the health and safety of Albertans must be a priority."
More than $2.3 million of the $3.4 million in penalties in 2011 was in creative sentences paid to third parties, such as post-secondary institutions, training programs, rescue societies and other organizations that advance workplace health and safety. Individual creative sentences in 2011 ranged from $29,000 to $355,000.
A creative sentence provided the Fort McMurray/Wood Buffalo office of St. John Ambulance with more than $330,000 for a new ( read the rest of the article )