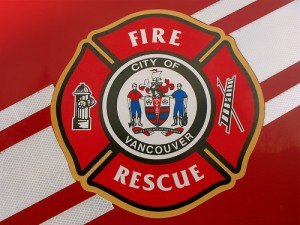 The City of Vancouver provides municipal government services to residents and businesses in one of Canada's largest and most livable cities. As one of British Columbia's Top Employers in 2011, the City of Vancouver offers a challenging, safe, healthy and rewarding workplace for its 9,000 employees who share a commitment to enhancing the well-being of the community, protecting the environment and providing quality service.
The City is seeking an Assistant Chief, Fire Protection Engineer to lead the management and administration of the Vancouver Fire & Rescue Services Fire Prevention Division, which is responsible for approximately 30,000 inspections within the city and the University of British Columbia/University Endowment Lands, and a broad range of functional roles including: special events and assemblies; plan reviews; issuance of Fire By-law related permits; and participation in the Grow-Operations team.
Reporting to the Deputy Fire Chief, Community Safety and supervising a staff of uniformed Officers and Fire Prevention Inspectors, the Fire Protection Engineer will collaborate with City of Vancouver and external building professionals to establish acceptable building life safety designs. The incumbent will also be responsible for reviewing and writing By-laws specific to the City, major project and program oversight, and staff training and development. Other divisions of the fire department will utilize the Fire Protection Engineer's skills and professional expertise in advancing goals relating to life safety and fire protection.
The ideal candidate will possess a minimum of 5 years' fire protection experience and will be extremely knowledgeable in interpreting complex building codes. You will have experience in project management, effective communication skills and strong relationship building skills and you are able to work in a cooperative team environment. Registration or eligibility for registration as a Professional Engineer in BC (P.Eng) or equivalent experience will be required, while fire service is strongly preferred for this position.
Please submit your background in confidence online (http://careers.wmc.ca) or, for more information, please contact Lynn Armstrong, Western Management Consultants at (604) 687-0391 or 1 (800) 790-5040.